Exklusive Residenz
At vero eos et accusamus et iusto odio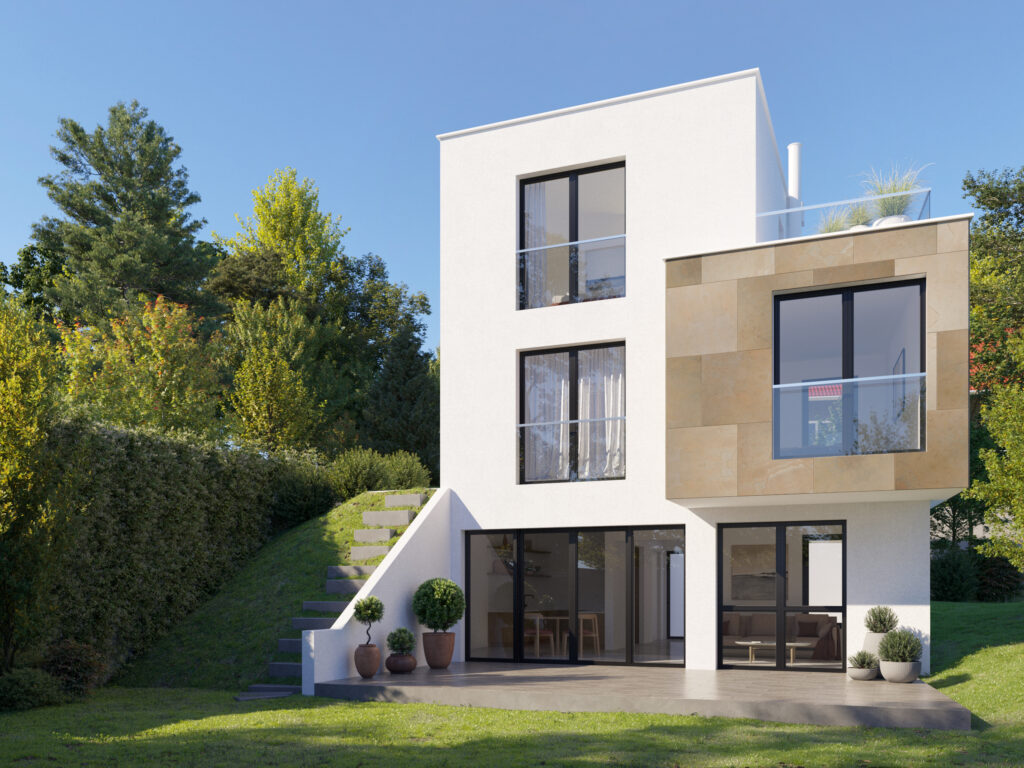 Mit insgesamt vier Wohnräumen auf drei Etagen und unterschiedlichen attraktiven Freiflächen bietet eine exklusive Villa im rückseitigen Teil des Grundstücks einen vielfältigen Lebenskomfort. Der ineinander übergehende Wohn- und Essbereich ist ideal von den privaten Schlafräumen und Bädern separiert.
values of smart living in vista residence
At vero eos et accus amus et ius to odio dignissimos ducimus
- maximale Großzügigkeit.
- maximale Großzügigkeit.
Die exklusive Villa beeindruckt mit hohen Qualitätsstandards bei Ausstattung und Technik und lässt Sie zeitgemäße Wohnkultur auf über 140 Quadratmetern und vier Zimmern erleben. Das architektonische Konzept setzt dabei Offenheit als gestaltendes Prinzip in den Mittelpunkt.
Zudem stellen die großzügig angelegten privaten Freibereiche einen erstklassigen Rückzugsraum dar – ein wunderbarer Ort, an dem sich Geist und Sinne auf ganz natürliche Art und Weise erholen können.
Stockwerke
3 (EG,OG1,OG2)